O zmagovalcih in nagrajencih 27. festivala FeNS 2022 bo odločala mednarodna strokovna žirija:

EVA ČERNE (Slovenija)
Sopranistka, svojo profesionalno glasbeno kariero je začela pri 16-tih letih z zmago na glasbenem tekmovanju Bitka talentov, ki ji je odprla vrata na številne velike slovenske odre in prve izkušnje z glasbenim gledališčem. V naslednjih letih je sledila izdaja prve samostojne plošče, zmaga na festivalu Slovenska popevka in 2. mesto na Emi. Zaključila je študij solo petja na Akademiji za glasbo v Ljubljani in tu tudi magistrirala. Poleg opernega udejstvovanja je izrazito aktivna tudi na področju muzikala, kot solistka je nastopila s številnimi slovenskimi orkestri, soustanovila je Glasbeni center Černe-Avbelj, kjer deluje kot profesorica petja.
AJDA STINA TUREK (Slovenija)
Slovenska pevka in skladateljica, večkratna nagrajenka in zmagovalka pevskih tekmovanj v Sloveniji in v tujini, med drugim tudi 15. Festivala FeNS 2010. Edina prejemnica prestižne nagrade »Outstanding Jazz Vocalist Award 2017« Berklee College of Music ter prejemnica nagrade strokovne žirije za najobetavnejšo avtorico in izvajalko na Popevki 2019.

ERIKA SAID (Malta)
Throughout the years I have worked in various roles in the music industry, however I am currently working in PR & artist representation. I've had the opportunity to be a part of various renowned international events including New Wave in Russia and X Factor in Lithuania. In the aforementioned contests I was there representing artists I manage through the 'Yuzu am' entity that I founded and own. I was also a part of the jury team for several singing competitions aimed at rising stars mainly Riga Symphony in Latvia, Music Talent League in Lithuania and Euro Pop Contest in Berlin. I'm also the director of 'Erseb Productions', an entity offering several opportunities for local singers by organizing singers competition.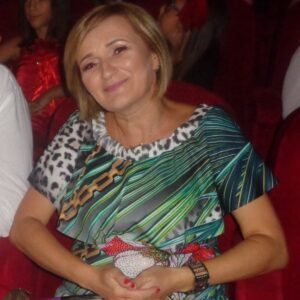 MILIJANA PROTIĆ (Bosna in Hercegovina)
Glasbena pedagoginja, direktorica festivala Raspjevane pahuljice iz Mrkonjić Grada.
Predsednica društva Mali princ.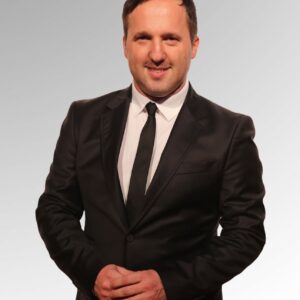 ALESH MAATKO (Slovenija)
Poznavalec slovenskega medijskega prostora, v katerem spretno vrti in osvetljuje najpomembnejše slovenske glasbene in ostale ustvarjalce iz sveta medijev. Poleg tega je priznani novinar, glavni in odgovorni urednik priljubljenega portala Evrovizija.com, dolgoletni član strokovne žirije festivala Melodije morja in sonca ter evrovizijski poznavalec, ki je zadnjih 20 let na Pesmi Evrovizije del slovenske delegacije. Bil je tudi mednarodni evrovizijski koordinator evropskih evrovizijskih klubov, ne nazadnje pa je član številnih mednarodnih in domačih žirij, tako za glasbene festivale in nacionalne evrovizijske izbore širom po Evropi.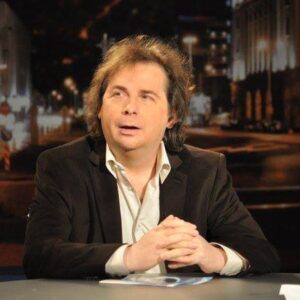 DONO TSVETKOV (Bolgarija)
Profesor glasbe, urednik radijskih glasbenih oddaj
in producent glasbenih prireditev. Direktor festivala Golden Sparkles Music v Varni. Član združenja WAFA,
direktor festivalov Rock Hit in Discovery International Pop Music Festival, član žirij več mednarodnih festivalov.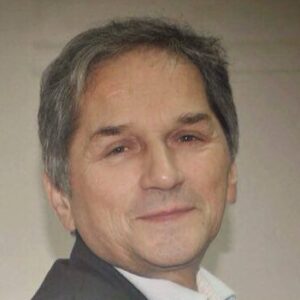 DRAGOLJUB SLADOJEVIĆ (Bosna in Hercegovina)
Urednik glasbene produkcije Radio-televizije Republike Srpske (RTRS), predsednik sveta Združenja glasbenih umetnikov in glasbenih delavcev Republike Srpske. Kot urednik zabavnega programa na RTRS je sodeloval na več glasbenih projektih: »Đurđevdanski festival dečije pjesme", Festival narodne, gradske i zabavne muzike Banja Luka, številnih glasbenih oddajah, bil je umetniški vodja zabavne muzike "Prvi aplauz" u Banjaluci, član državnih in mednarodnih žirij veliko festivalov: "BH Eurosong" u Bosni i Hercegovini, "Slavjanski bazar u Vitebsku" u Belorusiji, "Ohridski trubaduri", Makedonija, "Pesme svieta" u Moldaviji, "Pjesma Mediterana" u Crnoj Gori, "Đurđevdanski festival dječije pjesme" v Banja Luki in otroških festivalih v Novem Sadu, Zagrebu, Prilepu, Trebinju, Brčkem idr. Kot avtor in vokalni solist je sodeloval v številnih glasbenih festivalih in TV oddajah v BiH.

ZORICA NINKOVIĆ (Srbija)
Artist's advisor, stage movements Master Pedagogue, producer, founder and president of "Angel Voice Festival", president of WAPA Serbia As a president of "Thalia – art development fulcrum" organizes many cultural and music events. As a manager, she represents various artist, but mostly opera singers and composers (from Serbia, Bosnia, Italy and Turkey) As a stage movements pedagogue – works with actors, singers, dancers, models, in Serbia, Bulgaria, Italy, Switzerland, South Africa, Romania, Turkey… and cooperate with a lot of schools, departments, universities etc. She also held Masterclasses of stage presence through all world. For years she studied classical ballet and jazz, as well as standard and Latin dances. She was a member of the theater movement, "Dah Theater". She was one of scholarship student of Art Rock School – section –music production. She is jury member at numerous art competitions. Executive casting director of numerous world wide competitions.
Zorica also achieved status of elite athletes as IFBB fitness champion, IFBB trainer, IFBB judge, and since she have IFBB Academy -Master degree (dance, fitness and body building as well as sport nutrition) she work as assistant professor at -The Faculty of Sport and Physical Education, University of Belgrade -department IFBB Academy).

TJAŠA JAKUP (Slovenija)
Nagrade:
Int. festival RASPJEVANE PAHULJICE, 2016, 1st place
Int.festival ČAROBNA FRULA, 2016, semifinal 1st place, final 2nd place
Int. festival ŠARENI VOKALI, 2017, 1st place
Int. festival FENS, 2017, 3rd place
Int. festival ZVEZDIČKI, 2017, 2nd place
Int. festival ZAGIFEST ,2018, 1st place
Int. festival FENS, 2018, 2nd place, award for best interpretation
Int. festival SLAVIANSKI BAAZAR, guest on Gala WAF concert
Int. festival EZERSKI BISERI,2018, 1st place
Int.festival ŠKOLJKICE, 2018, 1st place
Int.festival ZLATNA PAHULJA, 2019, Grand prix
Int.festival ZAGIFEST, 2019, 1st place
Int.festival FENS, 2019, 2nd place, award for best interpretation, award for best lyrics
Int.festival GOLDEN STARS RAIN, 2020, 1st place
Int.festival D-MOLL , 2020, finalist
Int.festival FeNS, 2020, 3rd place
Int.festival ZAGIFEST, 2020, Grand prix
Int.festival ŠKOLJKICE, 2020, Grand prix, award for best interpretation
Int.festival FENS, 2021, Grand prix, 1st place, award for best video
Int.festival EZERSKI BISERI 2021, 2nd place
Int.festival MOPF Brežice, 2021, 3rd place
Int.festival 2220, VIDEOKLIP, Ukraine, 2021, 2nd place
WAF AWARDS, World Association of Festivals, 2022, WAF AWARDED SINGER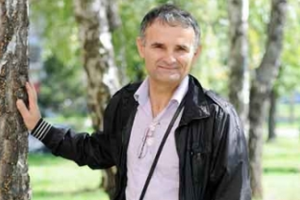 TODE NIKOLETIĆ (Bosna in Hercegovina/Srbija)
Eden najpopularnejših srbskih ustvarjalcev za najmlajše, objavil je dvajset knjig za otroke (poezija in gledališke igre). Napisal je številka besedila za pesmi otroških glasbenih festivalov. Dobitnik številnih nagrad s področja otroške literature.

MAJA PLAHUTNIK NAHTIGAL (Slovenija)
Organizatorka mednarodnih festivalov,
članica mednarodnih festivalskih žirij.